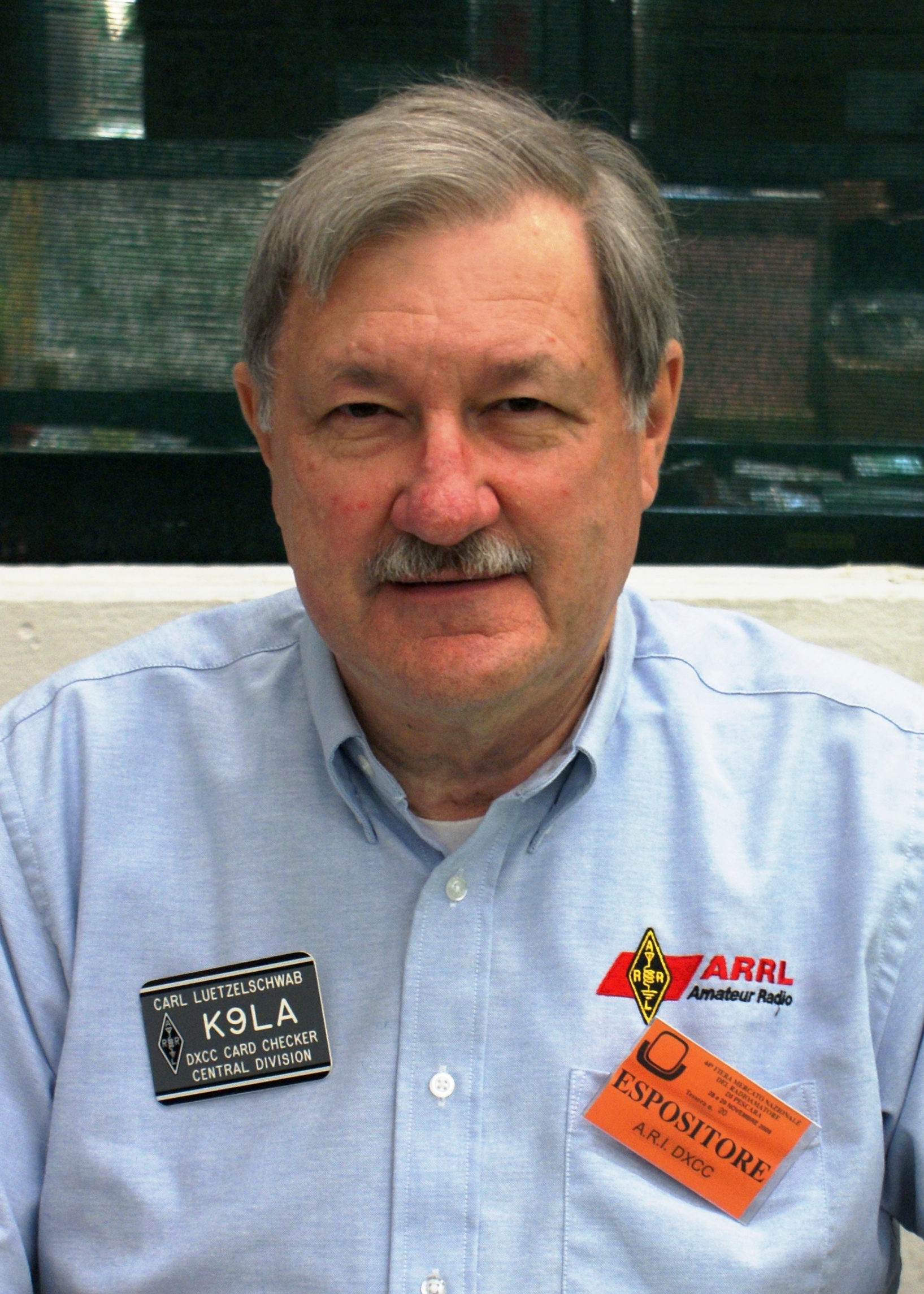 The American Radio Relay League (ARRL) announced today that ARRL President Rick Roderick, K5UR has appointed Fort Wayne resident R. Carl Luetzelschwab, K9LA, to become the League's new Central Division Vice Director.
Carl fills a vacancy created when Central Division Director Kermit Carlson, W9XA became Director with the recent retirement of Dick Isely, W9GIG. Licensed since 1961, Carl is an ARRL Life Member and is well known in the amateur community.
He is a frequent contributor to the Allen County HamNews and many ARRL publications, and had previously served as the Editor of the ARRL's National Contest Journal. He is an active contester and DXer, having achieved DXCC #1 Honor Roll as well as having earned 160 Meter DXCC. He is considered one of the leading authorities on HF propagation and has been a frequent presenter at many hamfests and conventions, including W9DXCC, Dayton Hamvention, and DX University.
"I plan to bring lots of energy to the job and to be visible to the members of the Central Division," Luetzelschwab said. "It is an honor to serve and give back to the Amateur Radio service for all that it has given me over the years. I am looking forward to working with Kermit Carlson, W9XA, whom I have known for a number of years. And I would like to give a big thank you to retired director Dick Isely, W9GIG, for his friendship and many years of service. I hope to emulate his visibility and approachability."
Luetzelschwab is married to Vicky, AE9YL, and together they have participated in several DXpeditions, including YK9A, OJØ, and numerous trips to ZF, operating as ZF2LA and ZF2YL. He retired in 2013 after 41 years as an RF Design Engineer with Motorola and Raytheon (formerly Magnavox).